Workshop applications are now open, and will be evaluated on the following schedule:
Received by December 1, notified by January 1.

Received by February 1, notified by March 1.

Received by April 1, notified by May 1.
All applications must be submitted through Submittable online submissions manager. You will receive a confirmation email when your application has been submitted successfully.
**The Elk River Writers Workshop is limited to participants age 21 and over, due to liability issues.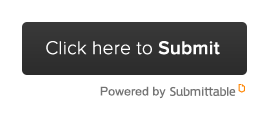 Tuition
$1,600 Includes tuition, most meals* and excursions. A $250 nonrefundable deposit is due upon acceptance, with the remainder due by June 1.
*Meals include the Welcome and Gala dinners (August 13 & 17), and catered breakfasts and lunches (August 14-17).
You will be on your own for dinners on August 14-16.
Chico Hot Springs Resort has a fine dining restaurant (reservations recommended) and a more casual poolside grill as well as a small store. Other restaurants and stores are within driving distance.
Stipends & Scholarships
You must submit a workshop application BEFORE applying for a scholarship!
We are offering scholarships for students in the following areas:
What do we mean by a "diverse writer"? Diversity includes a range of experiences from things like gender, sexual orientation and race, to religion, abilities, and economic background — anything that lends a different lens through which a writer might view (and therefore respond to) the world.
Please note: All scholarship funds will be allocated by June 1, and no scholarship applications will be taken after the May 1 deadline.
We would like to thank the following sponsors for their generous contributions to these funds: Maggie Anderson; Mike & Melissa Atkinson; Karen Auvenin; Ann Blanchard; Catherine Camp; Scott Carrier; Mary Clare; Gracia & Doyt Conn; Pamela Uschuk & Cutthroat, a Journal of the Arts; Chema Domenech; Camille Dungy; Bob Ebinger & Robin Hoggan; CMarie Fuhrman; Ron Garrett; Jamey Gittings; Sarah Goettsch; Michael Heiner; Carolyn Hopper; Max & Anna Hjortsberg; Tana Kappel; Jennifer Jones; J. Drew Lanham; Peter Linett & Cheryl Stover-Linett; Marshall Muirhead; Charles Nightengale; Leanne Summers; Jeff Reed & Reedfly Farm; and Alexander Williamson.
Lodging
Lodging arrangements must be made and paid for separately by each student. Chico Hot Springs has a variety of lodging options, and we've reserved a block of rooms for your convenience. There are accessible, shared and PET-FRIENDLY! rooms in our block. To reserve a room, call Chico at (406) 333-4933 and ask for a room for the Elk River Writers Workshop. We HIGHLY RECOMMEND that you make your arrangements as early as possible. Please note: Not all rooms have air conditioning, so you'll need to ask for it if you want it.
Other area lodging is available at the Sage Lodge, and through AirBnB and VRBO. Cabins and campsites are available at the local KOA (15 miles); primitive camping can be reserved at two national forest campgrounds, Snowbank and Pine Creek (make reservations through recreation.org). Nearby Dailey Lake has a limited number of primitive sites available on a first-come, first-served basis. There is no camping within walking distance.
Mentorships
Several of the faculty will available for a limited number of individual manuscript critiques. These will include a remote consultation before the workshop, a one-on-one in-person session during the workshop week, and a follow-up via digital communication. The cost for this service is $1,250 and is available on a first-come, first-served basis. Please inquire for further details.
Cancellation policy
Students will pay a nonrefundable $250 deposit upon acceptance to hold their place. Full payment is due by June 1, and refunds after that point will be available only if we can fill your spot. No refunds will be made after July 1, 2023.
Permissions
By registering for this workshop, I give permission for the Elk River Writers Workshop/Elk River Arts & Lectures to take photographs and video. These images may be used for publicity purposes in print, digital and social media. Permission excludes audio of original writing, and no recording of any sort will be permitted during the faculty workshop sessions.
Nondiscrimination Policy
The Elk River Writers Workshop does not discriminate on the basis of race/ethnicity, color, national origin, religion, gender, age, disability, marital status, sexual orientation, or military status, in any of its activities or operations. We are committed to providing an inclusive and welcoming environment for everyone.